ShelterBox Responds to Hurricane Dorian
Bahamian Disaster Relief

-
As many of you are acutely aware, Hurricane Dorian ravaged the northern islands of the Bahamas last week, leveling homes and businesses alike. Many have described the aftermath on the ground as if an atomic bomb had gone off. The Rotary Club of Orange is working with it's partner for Disaster Relief,
, to do as much as possible as quickly as possible to aid the people of the Bahamas. To help us in this effort, please follow this
LINK TO DONATE
directly to ShelterBox and learn more about what they do and how they do it. Rotary International has teamed up with ShelterBox to combat countless man-made and natural disasters throughout the US and the world and they are who we turn to to provide the kinds of immediate relief that is now desperately needed.
On September 7th, at the Orange Street Festival, volunteers from the Rotary Club of Orange, Virginia assembled components of a ShelterBox, distributed information and solicited donations to help the people of the Bahamas affected by the hurricane. We want to thank the great citizens of Orange County for their concerns and generous hearts. The club doesn't often pursue international relief efforts but considering the proximity of this disaster, it's scale and the rebuilding efforts required of the Bahamian people we knew we had to try to do something and will keep trying to help our good neighbors.
Thank You,
The Rotary Club of Orange
Welcome to the Rotary Club of Orange
The Rotary Club of Orange, Virginia, is one of

34,000 Rotary International clubs worldwide. Members of our club are part of an international network of 1.2 million Rotarians working in all corners of the globe to
empower youth, improve health, promote peace, and advance our communities.
People join Rotary for many reasons, including community involvement, personal development, professional networking, and camaraderie.
But perhaps the most important benefit is the satisfaction we gain from making a real difference in our community and in the world.
Orange Rotary Club members connect at bi-monthly breakfast meetings and learn from business experts, political and civic leaders, and entrepreneurs who help us stay informed on topics that are relevant to our community. We have a structure that fosters learning and taking action.

The Rotary Club of Orange takes action locally to make a difference in the lives of under-resourced youth.

We focus particularly, though not exclusively, on projects that benefit students in the Orange County Public Schools.
News from Rotary International
World Polio Day cheers major achievements toward global polio eradication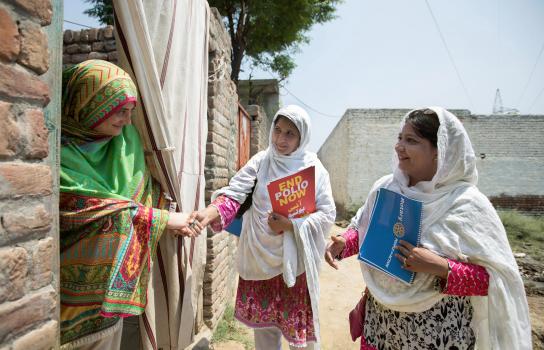 Health officials announce type 3 of the wild poliovirus has been completely eradicated, a major step toward a polio-free world.
Join us for Rotary's World Polio Day Online Global Update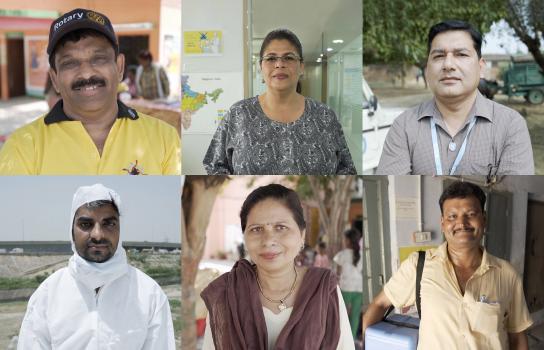 Join us for Rotary's World Polio Day Online Global UpdateMark your calendar to join us on 24 October for Rotary's World Polio Day Online Global Update. It will be streamed on RI's Facebook pages in multiple languages and time zones
Welcome to the Orange Rotary Club!
ORANGE ROTARY – What We Do
Our club's primary activities benefit Orange County with one very special event held, in conjunction with Orange County High School, to help end malnutrition and starvation in the world's worse situations (e.g., Syrian refugees, Somalian food shortages).
Within Orange County, we fund, serve as leaders and as volunteers to the following programs:
STEM BUS - Rotary and other local groups, are working with the OCSS to fund the county's STEM bus due out in the 2019-20 school year.

QUEST – post Boys & Girls Club support that helps high schoolers get the most out of their time while at OCHS.

We lead the annual CHRISTMAS PARADE and MEMORIAL TREE LIGHTING ceremony.

Collaborate with the Piedmont Regional Dental Clinic and the Children's Christmas Toy Box to provide FREE DENTAL KITS at Christmas-time.

Fund and help organize the RISE AGAINST HUNGER meal packaging program held every year in the OCHS cafeteria with the help of a lot of students, teachers, and administrators.

Support for BOY SCOUT TROOP 14.

WILLIAM CARRINGTON SCHOLARSHIP PROGRAM run by Orange County High School.

And, individually, serve as board members, volunteers, and boosters for the benefit of the County's senior citizens, families in need, and our kids.
The local club is approximately 25 members strong with several members having served with the club for over 25 years! We have enjoyed outstanding female leadership for the past 3 years and welcome all who want to serve their community.
We meet twice per month for an hour-long breakfast meeting and invite you to contact one of our members or email us (below) to find out more.
Thank you for your interest in the Orange Rotary Club
---
Welcome to the Rotary Club of Orange, Virginia - since 1927
Meets 1st & 3rd Tuesdays, 8:00 - 9:00 am
Country Cooking
13246 James Madison Hwy
Orange, VA 22960
United States of America